Welcome to the MS-DOS game emulator. On this abandonware site you have an old game review every week, where you can play the freeware/shareware version of every game.
Maniac Mansion II: Day of the Tentacle
Want more CPU Speed ?
Press CTRL-F12 for speed up game
Press CTRL-F11 for slow it down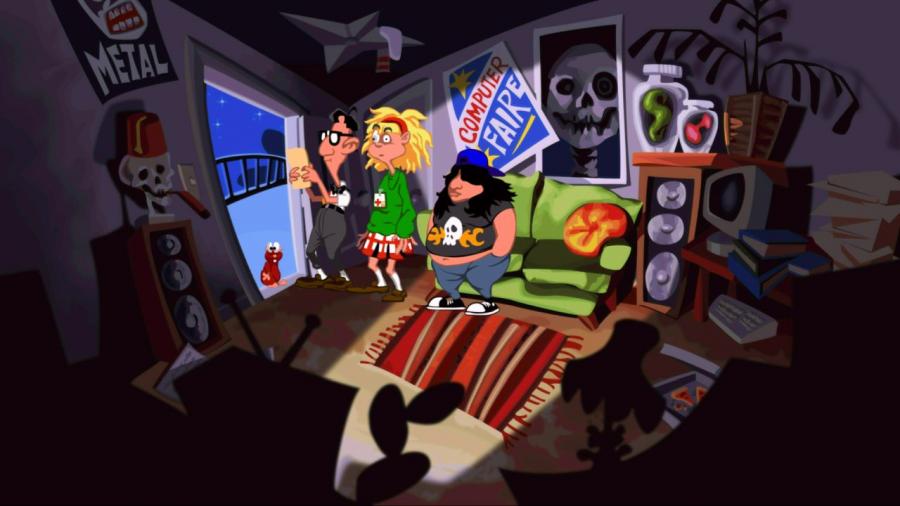 Maniac Mansion II: Day of the Tentacle
Date added: 2019-11-03
Tags: maniac mansion day of tentacle
Rated the best by our players
5 out of 5 based on 2538 ratings.
Game Information:
Maniac Mansion II: Day of the Tentacle, released for MS-DOS in 1993, is a point-and-click adventure game that showcases the brilliance of LucasArts in crafting memorable gaming experiences. As a sequel to the original Maniac Mansion, Day of the Tentacle successfully captures the charm, humor, and puzzle-solving gameplay that made its predecessor a hit.
In Day of the Tentacle, players control three main characters: Bernard, Hoagie, and Laverne. The game begins with the evil Purple Tentacle, a sentient and power-hungry tentacle, consuming toxic waste and gaining arms, intelligence, and ambition. To prevent his plans for world domination, the trio must travel through time using a malfunctioning time machine known as the Chron-O-John. Their mission is to change history, save the world, and stop the Purple Tentacle's reign of chaos.
The gameplay of Day of the Tentacle revolves around exploring various locations, solving intricate puzzles, and interacting with a diverse cast of eccentric characters. The game's puzzles are intelligently designed, requiring players to think creatively and use items from different time periods to progress. The time-traveling aspect adds an extra layer of complexity, as actions performed in one era can have repercussions in another. This mechanic keeps players engaged and excited as they navigate through different time periods, each with its own distinct art style and atmosphere.
Day of the Tentacle's witty humor and clever dialogue are standout features that elevate the game's charm. The eccentric personalities of the characters, along with the game's pop culture references and pun-filled interactions, create a lighthearted and enjoyable experience. The hand-drawn visuals, although pixelated by today's standards, retain their charm and showcase the artistic craftsmanship of the time.
Furthermore, the game's point-and-click interface on MS-DOS provides intuitive controls, allowing players to easily interact with the environment and solve puzzles. The user-friendly interface ensures a smooth and immersive gameplay experience.
Maniac Mansion II: Day of the Tentacle on MS-DOS is a testament to the golden age of point-and-click adventures. Its intelligent puzzles, delightful humor, and memorable characters have stood the test of time. If you're a fan of retro gaming or enjoy cleverly designed adventure games, Day of the Tentacle is an absolute must-play that will take you on a whimsical and time-bending journey.
More games you may like...