Welcome to the MS-DOS game emulator. On this abandonware site you have an old game review every week, where you can play the freeware/shareware version of every game.
Want more CPU Speed ?
Press CTRL-F12 for speed up game
Press CTRL-F11 for slow it down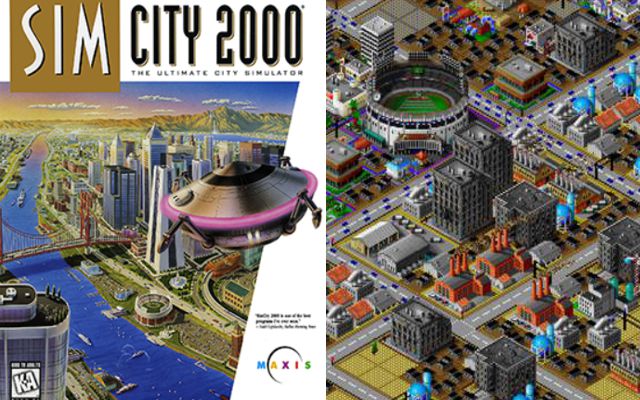 Sim City 2000
Date added: 2019-11-04
Tags: None
Rated the best by our players
5 out of 5 based on 5597 ratings.
Game Information:
SimCity 2000, released in 1993 by Maxis, is a city-building simulation game that revolutionized the genre and became a beloved classic. With its expanded features, improved graphics, and engaging gameplay, SimCity 2000 offers an immersive and addictive experience that has stood the test of time.
One of the standout features of SimCity 2000 is its depth and complexity. As the mayor and city planner, players have complete control over building and managing their own virtual metropolis. The game allows you to shape every aspect of your city, from zoning residential, commercial, and industrial areas to constructing roads, utilities, and landmarks. The extensive range of options and tools available provides a high level of customization and strategic decision-making.
The gameplay in SimCity 2000 revolves around balancing the needs and desires of your city's population. Players must carefully manage resources, maintain a healthy budget, and address the various challenges that arise, such as crime, pollution, and natural disasters. The game's dynamic simulation engine accurately reflects the consequences of your actions, creating a realistic and immersive experience.
SimCity 2000 introduces new features and improvements over its predecessor, SimCity. The isometric graphics provide a more detailed and visually appealing representation of your city. The expanded building options, including historical landmarks and futuristic structures, allow for more creativity in designing your city's skyline. The addition of underground layers, such as subways and tunnels, adds depth to the gameplay and opens up new possibilities for city planning.
The attention to detail in SimCity 2000 is remarkable. The game incorporates realistic economic and political factors that can influence your city's development. The inclusion of advisers provides useful tips and information to guide your decision-making. The ability to view detailed city statistics, charts, and graphs helps in monitoring your city's progress and identifying areas that require attention.
Visually, SimCity 2000 retains a charming and colorful pixel art style that captures the essence of a bustling city. The isometric perspective and smooth animations add to the overall visual appeal. The sound design, featuring a soothing and melodic soundtrack, creates a relaxing atmosphere while you build and manage your city.
SimCity 2000 offers a variety of gameplay modes, including scenarios, free play, and multiplayer. The scenarios present players with specific challenges and objectives to overcome, adding a structured and goal-oriented experience. Free play mode allows for unlimited creativity and experimentation, while multiplayer mode allows you to collaborate or compete with friends in building and managing cities.
In conclusion, SimCity 2000 is a groundbreaking city-building simulation game that continues to captivate players with its depth, complexity, and addictive gameplay. Its expanded features, improved graphics, and attention to detail set a new standard for the genre. Whether you're a fan of strategy games or simply enjoy the thrill of creating and managing your own virtual world, SimCity 2000 offers an engaging and immersive experience that will keep you coming back for more. So grab your mayor's hat, unleash your creativity, and build the city of your dreams in this timeless classic.
More games you may like...