Welcome to the MS-DOS game emulator. On this abandonware site you have an old game review every week, where you can play the freeware/shareware version of every game.
Sid Meier's Civilization 2
Want more CPU Speed ?
Press CTRL-F12 for speed up game
Press CTRL-F11 for slow it down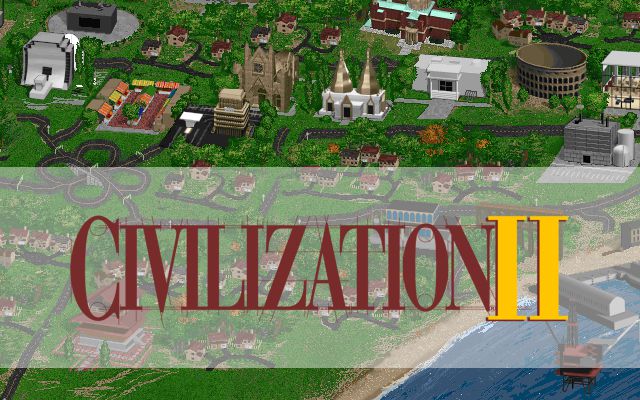 Sid Meier's Civilization 2
Date added: 2019-11-04
Tags: None
Rated the best by our players
5 out of 5 based on 5597 ratings.
Game Information:
Sid Meier's Civilization II, released in 1996, is a legendary turn-based strategy game that has left an indelible mark on the gaming industry. With its intricate gameplay mechanics, depth of strategy, and immersive world-building, Civilization II stands as a timeless masterpiece that continues to captivate strategy enthusiasts to this day.
One of the defining features of Civilization II is its remarkable depth and complexity. The game allows players to take on the role of a civilization leader and guide their chosen society from its humble beginnings to a dominant global empire. With a wide range of customizable options and numerous paths to victory, including military conquest, technological superiority, or cultural dominance, Civilization II offers an unparalleled level of strategic freedom.
The gameplay in Civilization II revolves around turn-based decision-making, where players manage various aspects of their civilization, such as technological research, city development, diplomacy, and military expansion. Balancing economic growth, scientific advancement, cultural development, and military prowess is crucial for success. The game's intricate mechanics and thoughtful gameplay provide a satisfying challenge that keeps players engaged for hours on end.
Civilization II features an impressive array of civilizations to choose from, each with its own unique advantages and historical context. Whether leading the Romans, Egyptians, Chinese, or any other civilization, players can witness the rise and fall of empires and shape world history through their actions. The attention to detail and historical accuracy in the game's design add an extra layer of immersion and educational value.
The depth of the technology tree in Civilization II is truly remarkable. Researching and unlocking new technologies not only enhances the civilization's capabilities but also opens up new avenues for exploration and advancement. The strategic choices made in technology research can have far-reaching consequences, adding layers of complexity to the gameplay and encouraging long-term planning and foresight.
Visually, Civilization II boasts a charming and colorful isometric art style that, while not visually groundbreaking by today's standards, effectively conveys the sense of building a civilization from scratch. The music and sound design complement the gameplay, creating an immersive atmosphere that enhances the player's engagement and sense of progression.
Multiplayer functionality in Civilization II allows players to compete or cooperate with friends in epic matches that can span hours or even days. The ability to wage wars, negotiate treaties, and engage in diplomatic relations with other players adds a dynamic and unpredictable element to the gameplay, resulting in memorable and intense multiplayer experiences.
In conclusion, Sid Meier's Civilization II is a timeless strategy masterpiece that has stood the test of time. Its depth, complexity, and immersive gameplay provide a captivating and rewarding experience for strategy enthusiasts. With its vast array of civilizations, intricate mechanics, and strategic depth, Civilization II remains a shining example of the turn-based strategy genre. Whether you're a fan of historical simulations or simply enjoy strategic challenges, Civilization II is a game that should not be missed. Prepare to shape the course of history and build your own empire from the ground up in this unforgettable strategy epic.
More games you may like...