Welcome to the MS-DOS game emulator. On this abandonware site you have an old game review every week, where you can play the freeware/shareware version of every game.
Want more CPU Speed ?
Press CTRL-F12 for speed up game
Press CTRL-F11 for slow it down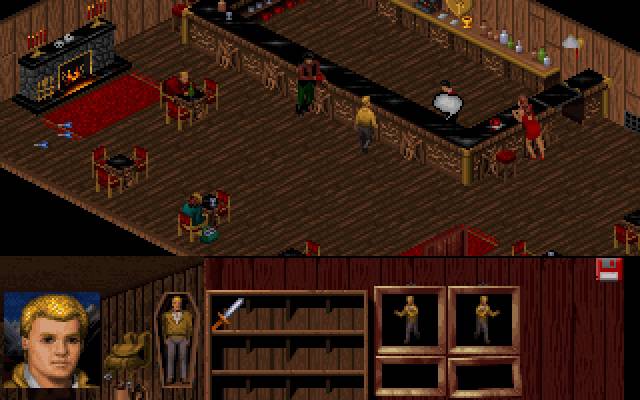 VEIL OF DARKNESS
Date added: 2019-11-05
Tags: None
Rated the best by our players
5 out of 5 based on 1182 ratings.
Game Information:
Veil of Darkness, released in 1993, is a gripping and atmospheric adventure game that combines elements of role-playing, puzzle-solving, and exploration. Developed by Event Horizon Software and published by Strategic Simulations Inc. (SSI), Veil of Darkness takes players on a dark and supernatural journey into the heart of evil.
Set in the 1920s, the game follows the story of a young American student named Jack who finds himself thrust into a world of vampires, werewolves, and other supernatural creatures. Jack is tasked with saving the world from an ancient and powerful vampire lord known as Radu. As players guide Jack through the hauntingly beautiful landscapes and eerie environments, they must uncover secrets, gather clues, and make strategic choices to defeat the forces of darkness.
One of the standout features of Veil of Darkness is its atmospheric and immersive world-building. The game's graphics, while dated by today's standards, effectively convey a sense of foreboding and unease. From dimly lit alleyways to haunted castles, the environments are rich in detail and contribute to the game's overall atmosphere of dread and mystery. The haunting sound effects and eerie music further enhance the immersion, creating a palpable sense of tension.
Gameplay in Veil of Darkness combines exploration, combat, and puzzle-solving. Players will interact with a diverse cast of characters, each with their own agendas and motives. Conversations and choices have consequences, impacting the story and the alliances that can be formed. Combat encounters require strategic thinking and timing, as players must utilize a variety of weapons and abilities to defeat their supernatural foes. The game's puzzles are challenging yet rewarding, often requiring careful observation and critical thinking to progress.
Veil of Darkness offers a deep and engaging narrative that unfolds through well-written dialogue and intriguing plot twists. The game's mature themes and dark storyline add depth to the gameplay experience, appealing to players who appreciate a more immersive and thought-provoking adventure.
While Veil of Darkness may not have received widespread recognition, it remains a hidden gem for fans of atmospheric and story-driven adventure games. Its blend of dark fantasy, immersive world-building, and challenging gameplay make it a captivating and memorable experience.
In conclusion, Veil of Darkness is a gripping and atmospheric adventure that immerses players in a world of supernatural horror and intrigue. Its immersive storytelling, haunting visuals, and challenging gameplay provide a memorable and engaging experience. If you're a fan of atmospheric adventures and enjoy delving into dark and mysterious narratives, Veil of Darkness is a title that should not be overlooked. Prepare to confront the forces of evil and uncover the secrets that lie within the Veil of Darkness.
More games you may like...