Welcome to the MS-DOS game emulator. On this abandonware site you have an old game review every week, where you can play the freeware/shareware version of every game.
Want more CPU Speed ?
Press CTRL-F12 for speed up game
Press CTRL-F11 for slow it down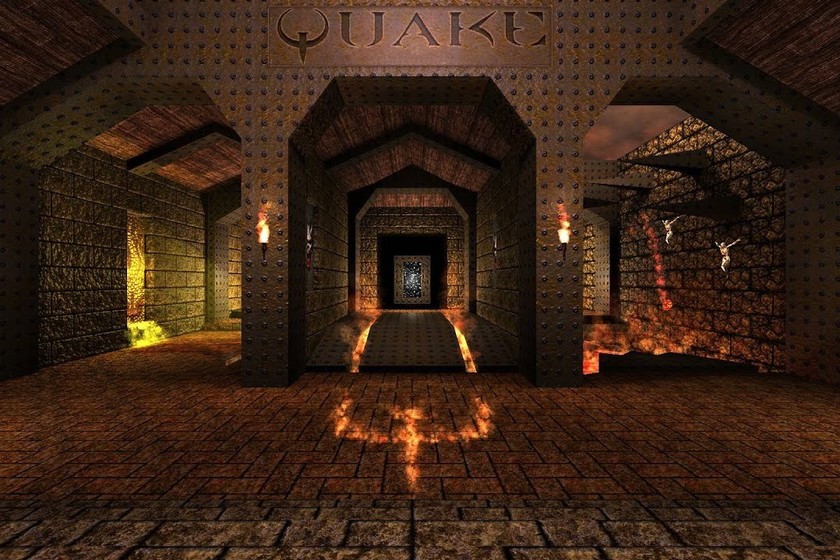 Quake
Date added: 2019-11-13
Tags: None
Rated the best by our players
5 out of 5 based on 4623 ratings.
Game Information:
Quake is a first-person shooter video game developed by id Software and published by GT Interactive in 1996. It is the first game in the Quake series. In the game, players must find their way through various maze-like, medieval environments while battling a variety of monsters using an array of weaponry. The overall atmosphere is dark and gritty, with many stone textures and a rusty, capitalized font. Quake also takes heavy inspiration from gothic fiction and the works of H.P. Lovecraft.
The successor to id Software's Doom series, Quake built upon the technology and gameplay of its predecessor. Unlike the Doom engine before it, the Quake engine offered full real-time 3D rendering and had early support for 3D acceleration through OpenGL. After Doom helped to popularize multiplayer deathmatches in 1993, Quake added various multiplayer options. Online multiplayer became increasingly common, with the QuakeWorld update and software such as QuakeSpy making the process of finding and playing against others on the Internet easier and more reliable. Quake also featured music composed by Trent Reznor and his band, Nine Inch Nails.
Despite receiving critical acclaim, Quake's development was controversial in the history of id Software. Due to creative differences and a lack of leadership, the majority of the team left the company after the game's release, including co-founder John Romero.
A remastered version of Quake was developed by Nightdive Studios and published by Bethesda Softworks and was released for Microsoft Windows, Nintendo Switch, PlayStation 4 and Xbox One consoles in August 2021, including the original game's extended content and two episodes developed by MachineGames. The PlayStation 5 and Xbox Series X/S versions were released in October 2021.
More games you may like...