Welcome to the MS-DOS game emulator. On this abandonware site you have an old game review every week, where you can play the freeware/shareware version of every game.
Want more CPU Speed ?
Press CTRL-F12 for speed up game
Press CTRL-F11 for slow it down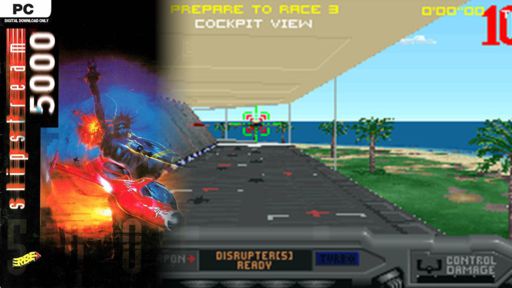 Slipstream 5000
Date added: 2019-11-05
Tags: None
Rated the best by our players
5 out of 5 based on 3746 ratings.
Game Information:
Slipstream 5000 is a PC computer game, published by Gremlin Interactive in April 1995 and developed by The Software Refinery, better known as Hardwar. It is a 3D racing game, in which various characters and their custom skimmers compete in races around various world tourist attractions and historical sites, such as the Grand Canyon and Chicago.
It is compatible with DOS, as well as Windows 95 and Windows 98 through its native DOS support. Later versions of Windows based on the NT kernel have problems running the game, but it can be run successfully through DOSBox on Windows XP, Windows Vista, Windows 7, Linux and Mac OS X.
Characters (racers): Cobra, Edward Charles "Eddy" Royce, Horst, Isis the Crisis, Kin & Gin Matsu (twin sisters), Rysho, Shaman, Slayed, Ted "Malibu" Beach, Victoria Venice.
It was also distributed free with classic Logitech Wingman Extreme joysticks during the 1990s.
More games you may like...