Welcome to the MS-DOS game emulator. On this abandonware site you have an old game review every week, where you can play the freeware/shareware version of every game.
Want more CPU Speed ?
Press CTRL-F12 for speed up game
Press CTRL-F11 for slow it down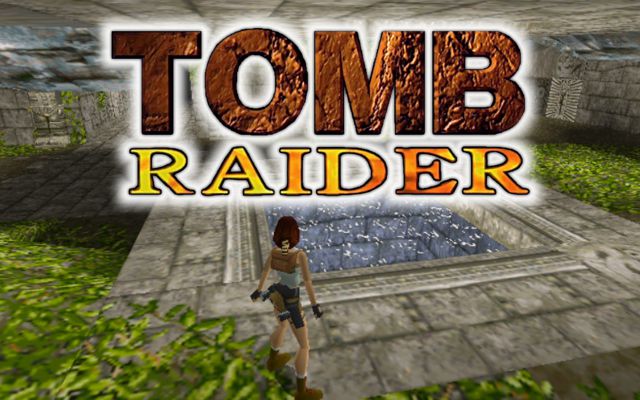 Tomb Raider
Date added: 2019-11-13
Tags: None
Rated the best by our players
5 out of 5 based on 3615 ratings.
Game Information:
Tomb Raider is a video game developed by Core Design and published by Eidos Interactive. It was released in 1996 for MS-DOS, PlayStation and Sega Saturn. Tomb Raider follows the exploits of Lara Croft, a British archaeologist in search of ancient treasures a la Indiana Jones. The game was critically acclaimed and highly influential. It spawned several sequels and a related media franchise.
Preliminary work on Tomb Raider began in 1993, but it wasn't until November 1996 that the game saw the light of day as a commercial product. The title was created by Core Design of Europe, which took 18 months to develop. The team consisted of six people, including Toby Gard, who is credited with inventing Lara Croft. The character underwent several changes before Core settled on the version that became famous. In its initial conception, Lara Croft was a male stand-in for a character yet to be defined, but when Core decided that puzzles and stealth should be more important to the game than action, they realized that these requirements were a better fit for a female character than a classic male action hero.
Thus, Lara was born with the name Laura Cruz. Later the name "Laura" was dropped in favor of Lara, to appeal more to the American audience. At the same time, her story began to take shape and it was decided that she should be more British, so Cruz became Croft. As for her personality, Lara was a cold-blooded military woman in the early concepts. According to Toby Gard, the idea of making her a female Indiana Jones was not present from the beginning, but came naturally during the development process as the game was taking its final shape.
In fact, Lara's famous breast size came about by accident. Toby Gard was playing with the model when he accidentally increased Lara's chest to 150% of what he intended it to be. As he was resizing it, the other designers saw what he was working on and told him they loved it and that he should keep the increased size.
Interestingly, Core claims that the company was having problems with 32-bit development at the time. It is also rumored that the game's publisher, Eidos, was on the verge of bankruptcy when Tomb Raider was created. Early glimpses of the game were seen in Sega Saturn development kits. Ultimately, however, it would be the PlayStation version that would be the best known.
More games you may like...