Welcome to the MS-DOS game emulator. On this abandonware site you have an old game review every week, where you can play the freeware/shareware version of every game.
Want more CPU Speed ?
Press CTRL-F12 for speed up game
Press CTRL-F11 for slow it down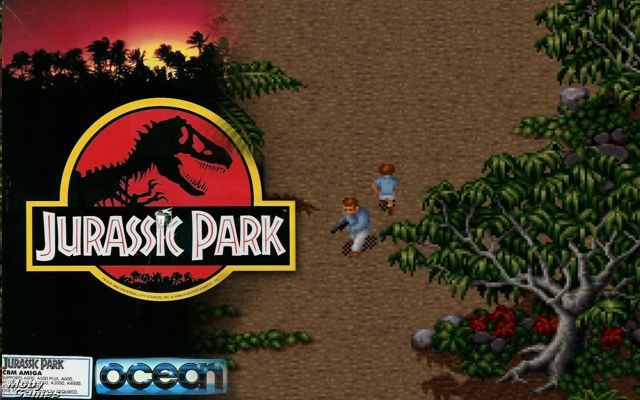 Jurassic Park
Date added: 2019-11-13
Tags: None
Rated the best by our players
5 out of 5 based on 3106 ratings.
Game Information:
Jurassic Park is a game for MS-DOS, Amiga and Commodore 64 based on the film and novel. It is made by Ocean Software.
Unlike the MegaDrive version, the plot of the game is basically the same as the NES and Super Nintendo/Super Famicom versions. However, the gameplay is quite different. Like the SNES version, the game features a 3D first-person shooter segment, but much more advanced than what was seen in the SNES version.
The game starts right after the T-Rex pushes the visitors' van into its pit. You play as Dr. Alan Grant, so you have to find Tim and Lex, get them to the visitor centre and get everyone off the island. But this time it won't be half as easy as in the movie.
The game is divided into two missions, which are played in two different ways. The first mission is to get Tim and Lex back to their grandfather and is played (almost exclusively) from a top-down perspective. The second mission is to recover the energy and get back alive so that everyone can get off the island and is played as an FPS (First Person Shooter).
This is the only game in the Jurassic Park series that has been declared "abandonware".
More games you may like...