Welcome to the MS-DOS game emulator. On this abandonware site you have an old game review every week, where you can play the freeware/shareware version of every game.
Want more CPU Speed ?
Press CTRL-F12 for speed up game
Press CTRL-F11 for slow it down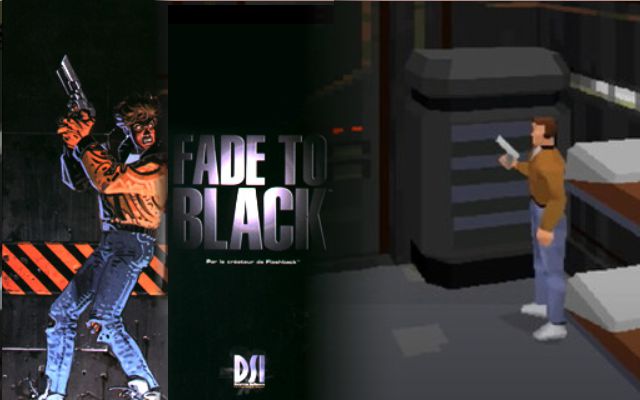 Fade to Black
Date added: 2019-11-13
Tags: None
Rated the best by our players
5 out of 5 based on 3615 ratings.
Game Information:
Fade to Black is a 3D action-adventure video game developed by Delphine Software and published by Electronic Arts in 1995 for PC (DOS). It is the sequel to Flashback: The Quest for Identity, a platform action adventure game based on vectors and incredible cinematics.
In 1996 it had a PlayStation version that, in 2008, was re-released on the PlayStation Network for PlayStation 3 and PSP. A version for the Dreamcast was released in 2018 by JoshProd, renamed Fade to Black: Flashback 2. Versions were developed for Sega Saturn and Nintendo 64 but were cancelled for no apparent reason.
Like its predecessor, Fade to Black mixes bitmaps and vector renderings with a motion capture technique, but this time in 3D. It is also the first video game to introduce 24 frames per second. The characters and 3D vector objects move in a raycasting rendered environment.
It was one of the first games published for PlayStation, surely one of the first rivals of Resident Evil and Tomb Raider. Unfortunately its sales were not very bulky due to numerous problems of graphics and gameplay, making the producer did not prosper.
Fade to Black picks up the story begun in Flashback. At the end of the first episode, Conrad (the central character and hero you play) destroys the alien planet to put an end to his plan to extinguish the human race. But fleeing with a stolen ship in a hangar, he has no way of knowing where he is; the galaxy he is in does not appear on any map. Conrad is then cryogenized and drifts off into space.
Fade to Black resumes at this point. After drifting for 50 years, a ship finally finds Conrad. But this is none other than a Morph ship; a race of aliens he tried to exterminate in Flashback . Conrad is then awakened, captured and then imprisoned in a prison on the moon. When he wakes up, on his cell phone monitor, a man shoots a Morph guard who advises him not to try to escape. This man explains to him that it is finally possible to escape from the prison thanks to a freighter. He left Conrad a gun and a communicator so that the latter could receive help at key moments.
You start interacting with Conrad from this moment, i.e. when you open your cell.
More games you may like...